I am celebrating my 20th anniversary as a journalist this month. I wrote my first article for money exactly 20 years ago for the March issue of the street magazine "draußen!" in Münster.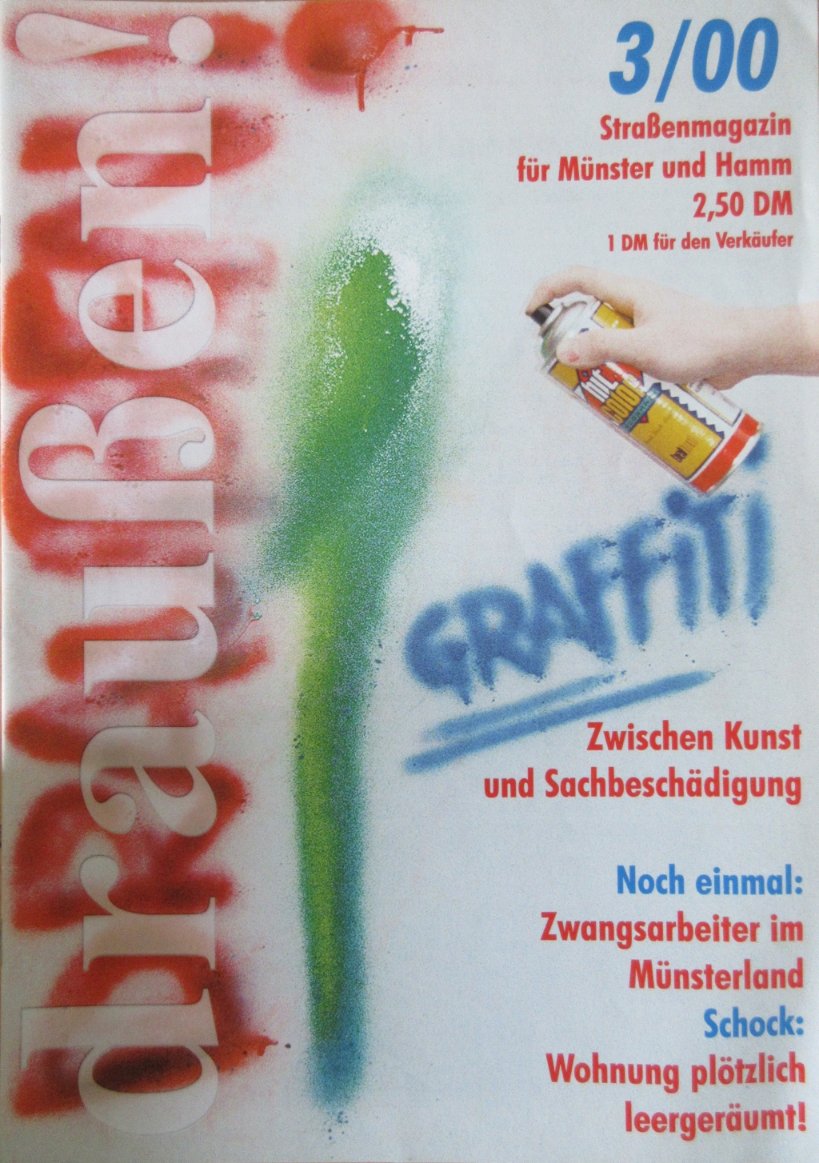 At the time, I was the producer of a community radio programme and interviewed the "draußen!" editor-in-chief for a feature on homelessness. As I wanted to work in the media sector, I asked the editorial office if they would accept me as an intern. They replied: "Why don't you write something first?"
The next day I returned and told them that I would like to do a feature on graffiti in Münster. Graffiti then even made it to the cover story of the issue with an interview by the editorial team with the well-known graffitist Swen Roters from Münster.